Mattress Viena
Tecido Stretch 380gr/m2
Fibra de 300gr/m2
Suporte união de fibras
Faixa tacto suave e agradável
Camada HR
Viscoelástico 50Kg/m3
Box mola ensacada
30 CM de Altura
Expression, style, and uniqueness are the keywords to describe this mattress. A comfortable product with great beauty and sophistication, created to enhance the feeling of comfort and well-being. The bagged spring block guarantees more durability and stability, with the viscoelastic welcome that ensures homogeneous support and proportionally combines softness and firmness.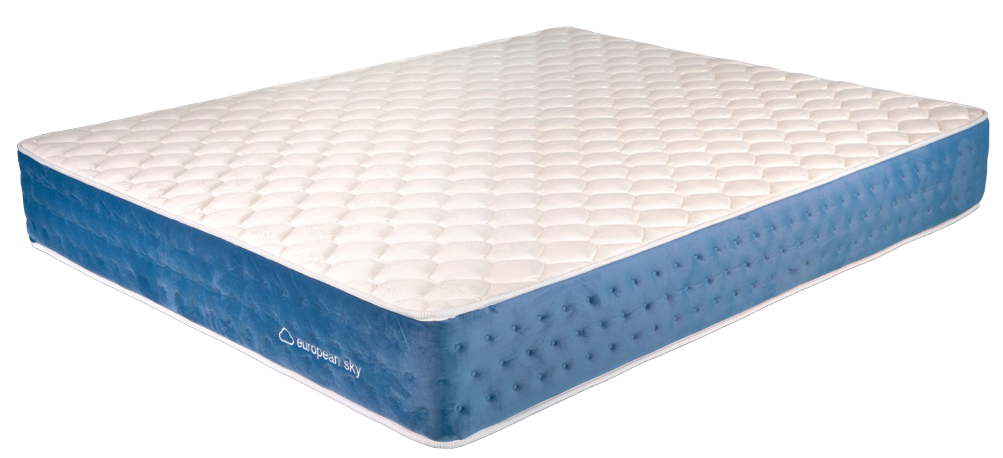 Features
Tecido Stretch 380gr/m2
Fibra de 300gr/m2
Suporte união de fibras
Faixa tacto suave e agradável
Camada HR
Viscoelástico 50Kg/m3
Box mola ensacada
30 CM de Altura
Conservation use guide
Congratulations, you just got an excellent mattress. European Sky will give you some advice on use and conservation.